SIGNPOST BREAKAWAY SYSTEMS
LAP-SPLICE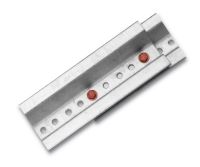 The simplest, easiest-to-use and most economical breakaway signpost system. The LAP SPLICE is a ground- mounted breakaway system for any size SP-80 RIB-BAK U-channel. Just two special bolts and a bar spacer are needed to join the top post to the base post.
SLIP-SAFE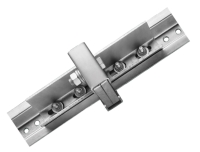 This durable, safe and reusable breakaway system is the ideal solution for small sign supports in high-impact areas. SLIP-SAFE is designed to be installed – and reinstalled – quickly and cost effectively. It can handle sign panels up to 42 sq. ft. using three 4 lbs. /ft. RIB-BAK posts within a 7 ft. span.
SLIP-SAFE SUPREME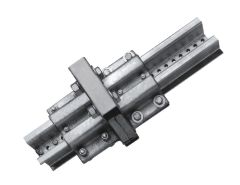 360° Breakaway System for Mid-size Sign Supports. The SLIP-SAFE SUPREME can be installed – and reinstalled – quickly, easily and cost effectively because it does not require concrete support in strong soil conditions.